MTV Lebanon, It's About Time: Episode on Lebanon's Economic Crisis
November 28, 2019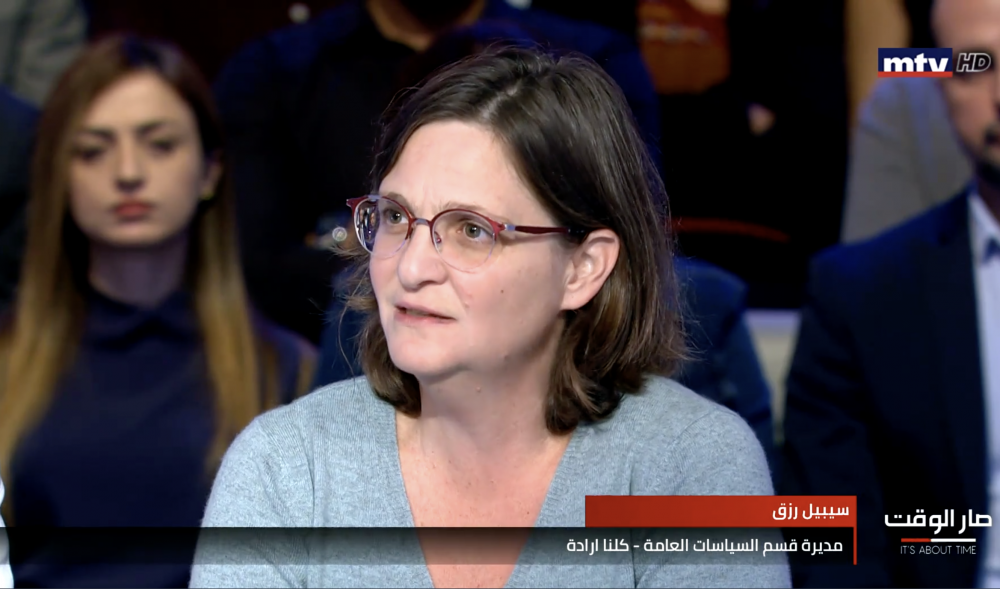 Kulluna Irada's's Director of Public Policies, Sibylle Rizk, was Marcel Ghanem's guest on an episode of "It's about time" around Lebanon's economic crisis.
"We are like the Titanic that collided with an iceberg and the ship's captain is not aware of that yet" said Rizk.
Watch the full episode here.